Trying to decide between a DIY vs. a developer website for your new or updated online presence? The first step is defining what you want to get out of your website. Then compare your goals with the resources available to make the right decision.
What is the purpose of your website?
What options are available?
What's your skillset?
What's your budget?
There are a lot of things to consider. Let's go through some pros and cons and evaluate your options.
Is working with a website developer or designer right for you and your business website goals?
The Basics for All Websites
There are basic requirements for all websites whether it's a DIY or a developer website. You need a domain name. Someone has to host your website. And then you need to consider the site's security.
That's your website's unique address or what comes after the www. The actual address is an extensive set of numbers. The domain associated with that address helps people remember it easier.
You must register a domain name before you can use it and pay the registration fee annually. While it's registered to you, no one else can use it. Pricing will depend on the suffix (.com, .ca, .net, etc.) and its popularity or history, among other things. Some hosting providers include this cost in their fees.
A hosting provider is a business that provides space on their server where you store all the information on your website like code, images, video, etc. 
Think of it like renting a storage unit but instead of storing unused household goods, you are storing data. The host connects the data in your unit with the internet.
The type of hosting you need determines the space you must pay for and subsequently the price you pay. This includes things like:
Level of management or technical support required

Accessibility to control panel and back up

If you are sharing space with other sites or not

Email addresses to match the website domain
This affects the speed your website loads for visitors, how much traffic it can handle and its reliability.
To provide security for online communications like collecting contact information, etc. you need an SSL Certificate to encrypt data between your site and the user's browser. IT lets visitors know they are on an authenticated site. Without this your site is vulnerable to hackers and Google will warn visitors your site is not secure.
Additional levels of cybersecurity are available depending on the purpose of your website. Think spam, malware, and malicious apps.
So now you've got the basics, what's next?
Features to Consider When Deciding Between a DIY vs. a Developer Website
When trying to decide between a DIY vs. a developer website, you need to make sure it meets all your needs and can achieve your business goals. To do so, ask yourself a few questions.
What features do you want?
Are you looking for a simple brochure-style website to provide a bit of information or a basic blogging site to tell a story or do you need something more complex? Do you plan on interacting with your customers, selling goods online, booking appointments, tracking and analyzing data?
What is your skill level? What about your users?
How much do you know about SEO, functionality and navigation? Can you speak back-end language for the internet and front-end language for visitors to your site? Do you have experience with coding or are looking looking for simple drag-and-drop options? 
Remember, you want users to have a pleasant experience and you want search engines to find you.
Are your customers and prospects tech-savvy and comfortable online? Do they typically surf the internet from a desktop or a mobile device? Will they need to log in to access account information? What about your staff? How user-friendly does your site need to be for site administrators to keep content fresh and up to date?
What is your budget?
The amount of money and time you have to invest in your website will also dictate the best solution for you when deciding between a DIY vs. a developer website.
Did you know PressHero's Dedicated Development services for building new websites are subscription-based?
That means you decide your budget and pace of project completion.
You can start and stop the project whenever you like.
The site and the code are yours from day one.
Let's look at the features and benefits of each…
Pros & Cons of a DIY vs. a Developer Website
Basic DIY Website Builder
A beautiful website that's quick and easy to build.

Very easy to use. A simple click, drag and drop process with virtually no learning curve.

Low monthly costs – can even be free if you don't mind using the builder's branding and domain.
Basic functionality and integrations with other apps and software.

Limited layouts and types of content permitted. Expect frustration.

You may lack the experience and industry knowledge to complete the ideal finished product.

Difficult to grow or transfer the site so you risk losing all your content and hard work should you choose to move to a different platform.

Only basic security available.

Risk of hidden fees for extra capabilities like email, forms and eCommerce.

Time for initial build and all updates must be completed on your own. 
Is this the best use of your time?
CMS – With or Without A Developer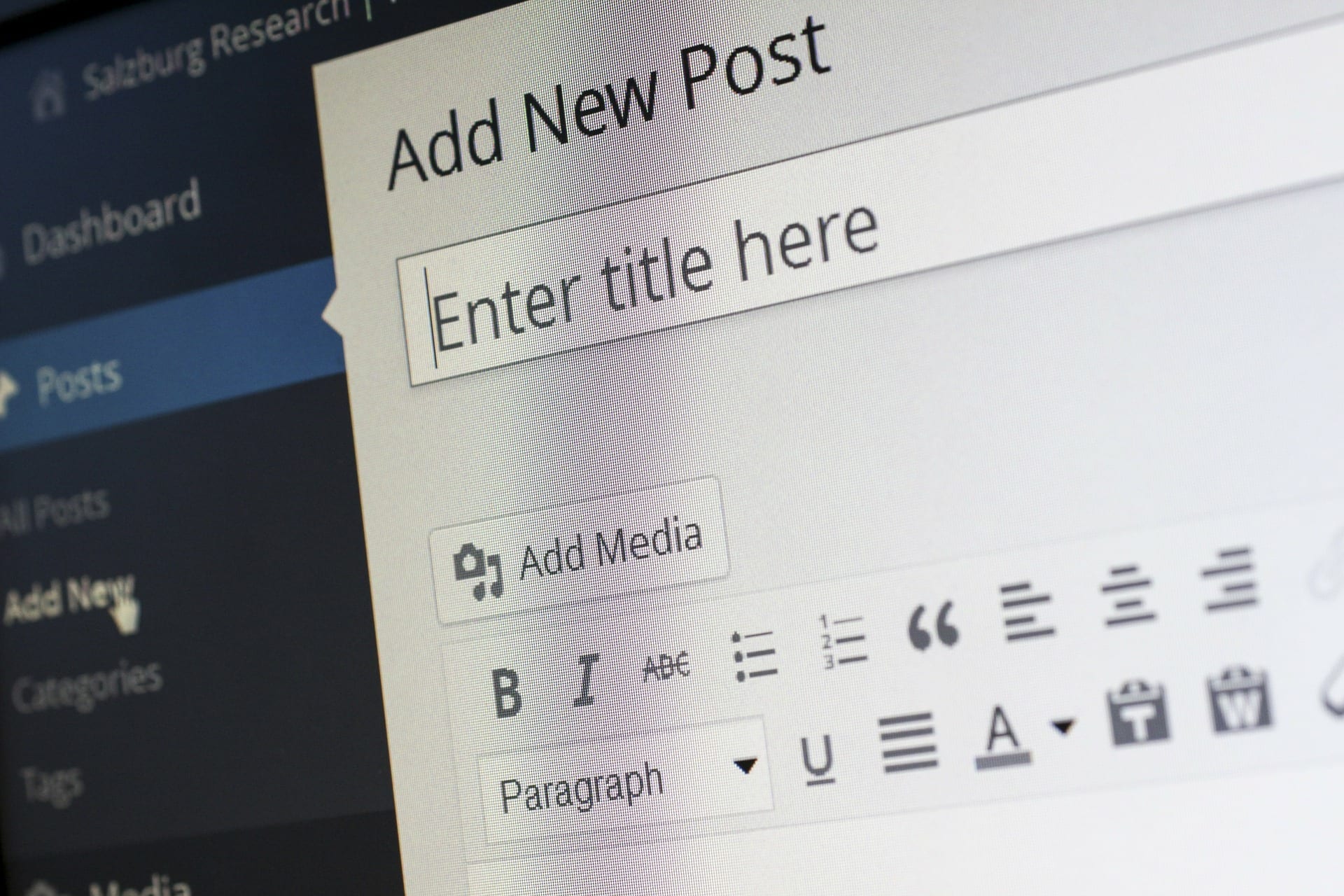 More flexibility than website builders.

Plenty of plugins and modules available and the ability to customize

integrations.

A variety of themes and templates make it easy to add different types of content and make your site memorable.
Almost anything customizable by a developer and they have the knowledge and experience to deliver a high-quality product.
Moderate ability to grow or transfer site but that increases with help from a developer.

Security options depend on themes and updates and increase with help from a developer.
Theme guidance provided and an even higher amount of ongoing support provided by a developer.
Easy to learn.
Templates available for design.
Easy for administrators to edit and update after the build complete.
Low costs for DIY.  Developer costs depend on who you hire.
Involvement in design depends on your preferences and the developer's process.
It may take a bit more time to complete desired customizations but well worth the wait.

Significant customization may require a developer.

High involvement to maintain and freshen the site on your own but can be outsourced to a developer.
To take advantage of all the features and benefits, a higher skill level or involving a developer is recommended.
Custom Site Built by a Developer
Complete customization and complexity possible.

Able to grow with the business.

Very high security possible.

All guidance provided one on one by the developer.
Because everything is built from scratch, this method takes the longest to launch.

Difficult to transfer website with 100% custom coding. 

Changes are more complex so changes will requirer a developer.

Significantly higher costs.

Must be maintained by the developer.
Curious About How PressHero Can Help?
PressHero provides dedicated development services for WordPress websites. We offer the best of both worlds! This is your answer when deciding between a DIY vs. a developer website.
Yes, You CAN have it all!
Help with domain registry, hosting, and SSL certificate to ensure you have the basics covered properly.
Beautiful, customized pages from customizable templates that are easy to maintain and keep content fresh after the initial build.
Complete customization possible by skilled web developers and designers.
Well-written content that speaks to both search engines and visitors to your site.
Expert advice and support for additional functionality depending on your needs and goals including WooCommerce eCommerce solutions.
Reliable security options.
High-performing SEO services.
Unlimited support packages for maintenance.
Budget-friendly subscription-based billing with no contracts or cancellation fees so you remain in control of how time and money you invest.